Happy Hunger Games midnight showing day! It is so fun to see my sister freaking out about seeing it at midnight. I was her age when I went to see Harry Potter and the Sorcerer's Stone at midnight. I remember how grown up I felt and I love that she will have that same experience
Lane showed me this video yesterday, and I had to share it here. A dad comes home from deployment to surprise his sons. It is the sweetest thing I have seen in a while. Break out the tissues.
This has been floating around Facebook, and it just makes my heart happy.
As promised... I just walked into a local pub (PUB 25, Newtown, CT) and asked to speak with the Owner/Manager. I asked if I could leave a cold one on the bar for Michael all day . I showed him the "Reserved" sign I made and explained I wanted to leave him sufficient funds to buy a random person a Guinness every hour today, and that when the surprised patron asks him "Who is this from?" he should r
eply: "It's from LT Michael P. Murphy." and point to the reserved sign. The Owner/Manager was so in tune with this small gesture, he refused my money, introduced me to two men working in the PUB who just returned home from Afghanistan and Iraq with the ASSURANCE that my request on Michael's behalf would be honored. God Bless America
To continue with The Hunger Games theme, here my song for
Goodnight Moon's
Thursday link-up. I have been listening through the soundtrack on YouTube, and I really like the other Taylor Swift song, "Eyes Open".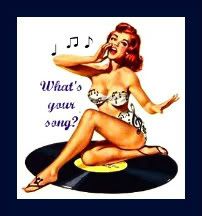 .