I am linking up with the lovely Jaime at
This Kind of Love
for What I Am Loving Wednesday. This list is entirely lovely things that have been on my mind this week.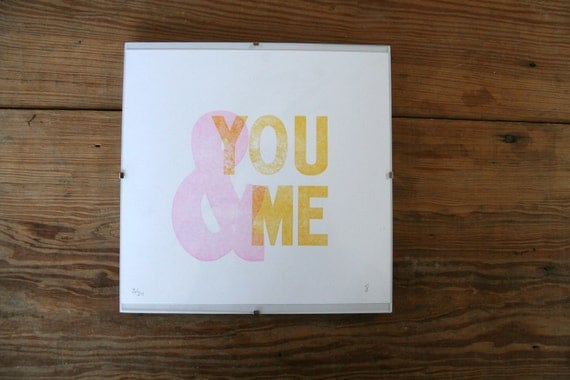 I probably look at this Etsy shop once a week. Their prints are sold in a few stores in Atlanta, and I really want one for my walls. I am thinking it may end up on my Christmas list.
2. This
wonderful artist
posted an outline for this card she made for her husband last Valentines Day. In her extreme generosity, she posted the template online. I definitely want to download and print off two of these. I think painting/coloring them in would be a fun date night.
3. So this isn't the happiest quote, but it perfectly describes my week. Lane has been gone and his absence touches every other part of my life. I love how perfectly this quote describes how someone who's not there can still have such a presence.
4. This face. I think we are on the final leg of puppy destruction. She is improving every week and I love seeing her figure out what we are trying to get her to do. Also, look at those ears.
5. The Women's Gymnastics Team. Team USA was flawless yesterday and I watched on live stream to cheer them on. I had yesterday off and spent multiple hours watching gymnastics and swimming.
Hope everyone else is having a wonderful Wednesday too!