We had a fantastic weekend. It felt so short compared to last week's four-day, but we packed a lot in. I will do a ball re-cap, but I am waiting on some pictures from a friend of mine. My camera did not handle the dim lighting very well, and her amazing Nikon took much better photos. Here are two pictures that somewhat came out.
One of the fabulous girls I met a few weeks ago did my hair. My inspiration was Kate Middleton's hair a few weeks ago. I think she did a fantastic job. She managed to tease the top and keep it from just collapsing. This was also taken at the end of the night. My hair survived a serious line dance to Copperhead Road not to mention the rain.
Oh goodness I look so sweaty. It was the very end of the night so I wasn't quite as put together as I was when we arrived. You can see my DIY necklace which held up perfectly throughout the entire evening. I got multiple compliments on it which made me feel great.
I have a fondness for award shows, and I have always loved the MTV awards. We don't have cable here, so the best I could do this year was follow the live tweeting of the event. I thought that some of the women had amazing dresses for the event, while other outfits were pretty terrible.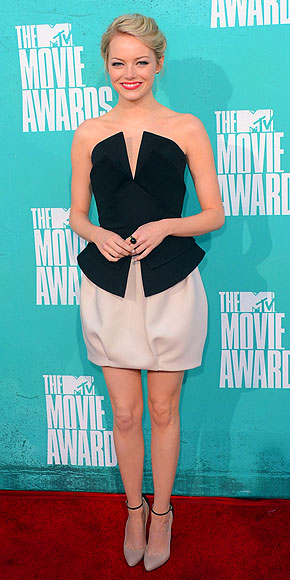 I think Emma Stone looks really cute. I love the dress and she did perfect hair and makeup to go with it.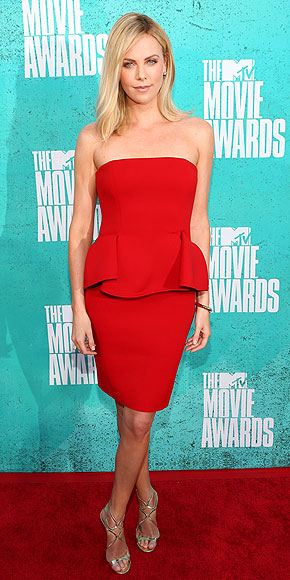 Charlize Theron looked amazing.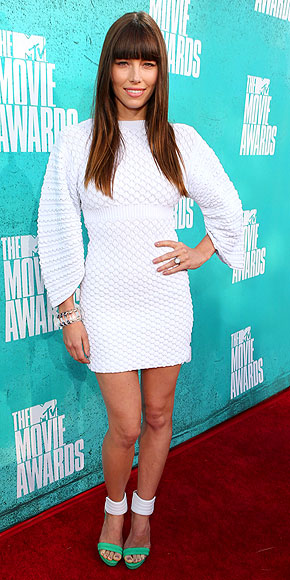 I love the white and green combo (and that massive diamond ring).
Here are some of the looks I did not like at all.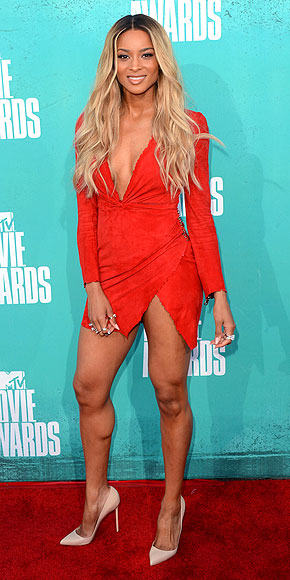 Her body is ridiculous, but that dress is way way way too small.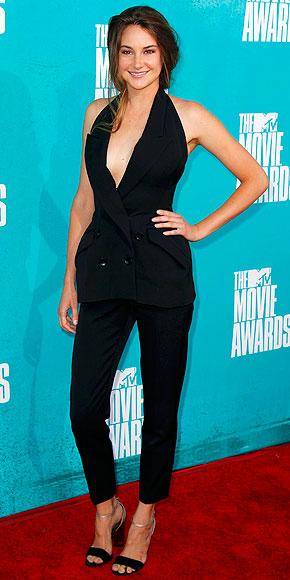 I hope somebody handed her a roll of double sided tape. That top does not fit at all.

I hope everyone had a wonderful weekend. I am excited to post my pallet DIY this week, and more ball pictures.